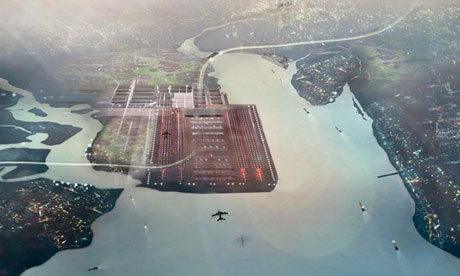 Danny Boy's Folly

According to Deakin, Danny Boy's proposed airport in the Thames estuary would be in the "very worst spot" for the south-east's crowded airspace. Deakin said the proposed site for the new airport, on the Isle of Grain, was directly under the convergence of major arrival and departure flight paths for four of London's five airports.
Pointing to the Thames estuary on a map, he said: "The very worst spot you could put an airport is just about here."
He said there were "serious challenges" to integrate an airport into that traffic pattern, and added: "We're a little surprised that none of the architects thought it worthwhile to have a little chat" with the air traffic controllers.